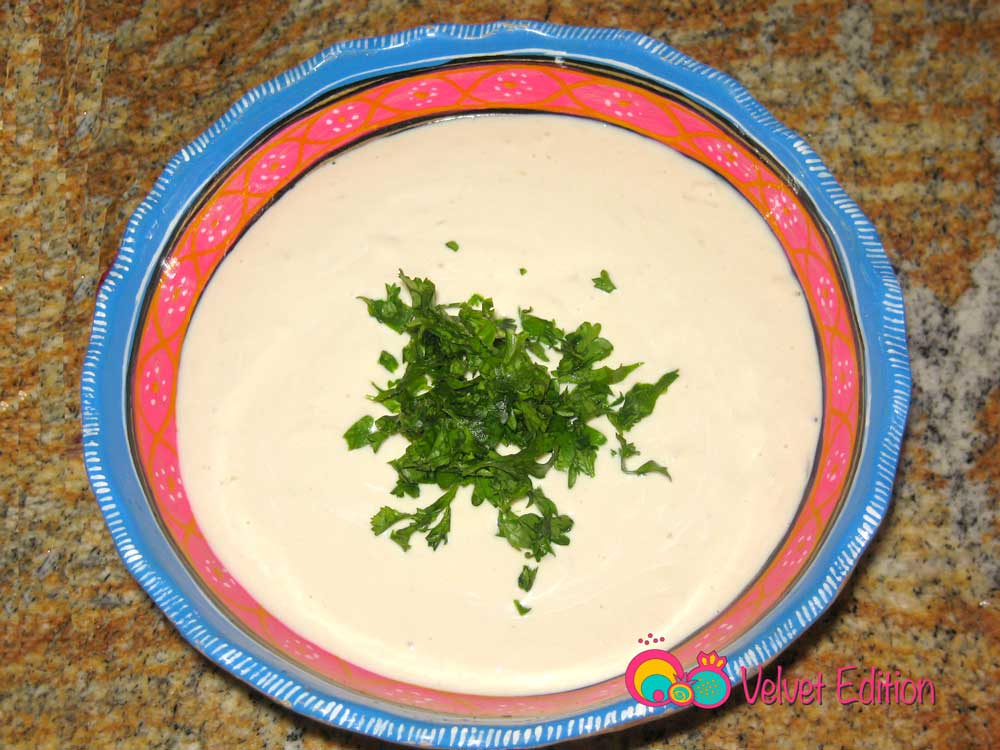 Taratour is a sauce that is surprisingly easy to make and yet so versatile. Tahini, a sesame paste, combined with garlic and lemon juice makes a delicious sauce that you can use on many dishes. Very often taratour is drizzled over Shawarma (marinated shredded beef or chicken), Falafel or baked fish.
Skill level: Intermediate
Taratour
2015-06-16 15:53:01
Traditional "Lebanese" Recipe
Taratour
1 cup tahini
¼ cup lemon juice
½ cup cold water
2 cloves garlic crushed
Mix everything together.
Should be the consistency of gravy
Instructions
Mix all the ingredients together in a small bowl.
If the mixture is too thick, adjust by adding more water or lemon juice.
Spoon over the Shawarma, chopped lettuce and stewed tomatoes.
Velvet Edition https://www.velvetedition.com/
Taratour slideshow:
---