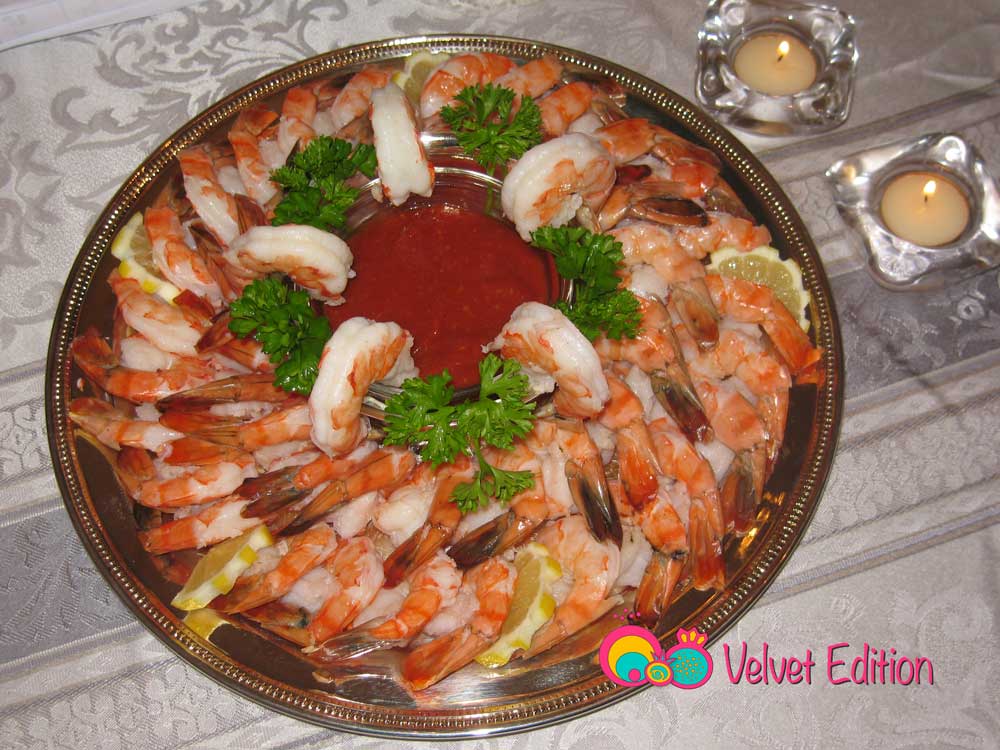 Prawns or shrimp cocktail is probably the most popular appetizer you'll find on a restaurant menu, at a banquet buffet, or any get-together. I prefer to use prawns because they are more flavorful and tender than their counterpart. It's easy to make and much tastier than buying them fully cooked from the grocery store. One thing you need to keep in mind, is that regardless of which you use, do not overcook them otherwise they will get chewy and tough. Add it to your menu when entertaining during this holiday season!
Skill level: Easy
Prawns or Shrimp Cocktail
2014-11-30 12:04:49
Serves 6
Ingredients
1 1/2 pounds prawns (U-20) or shrimp (about 30 pieces)
2 or 3 slices lemon peel
1/2 teaspoon black peppercorns
Cocktail sauce
Instructions
Fill a 5 quart saucepan halfway up with water.
Add the lemon peel and peppercorns.
Bring the water to boil and add the prawns.
When the water boil, reduce heat and continue to cook until the prawns change to a pinkish orange color. This will take about 5 – 8 minutes. Make sure you don't overcook it.
Drain the water, remove the lemon peels and peppercorns.
Peel off the shells and arrange on a serving platter along with your favorite cocktail sauce.
Velvet Edition https://www.velvetedition.com/
Click on the first image below to view a step by step slideshow:
---