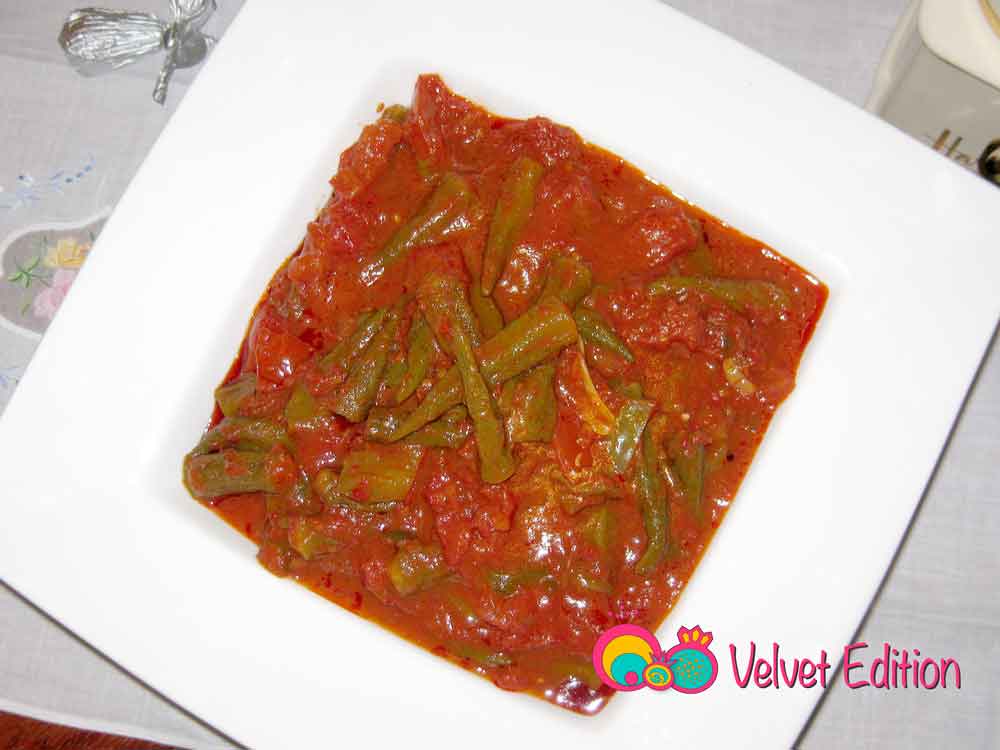 Okra in garlic tomato sauce might not seem very attractive at first and I must confess, it wasn't a dish that I wanted my mom to make while growing up. Okra, in my opinion is a vegetable that "grows" on you. It's for a more sophisticated palette. You will appreciate it more as you get older. But trust me when I say that it's delicious and as tasty as green beans, leeks or peas.
Skill level: Easy
Okra in Garlic Tomato Sauce
2016-01-22 13:59:04
Serves 6
Traditional "Armenian" Recipe
Ingredients
1 ½ lbs fresh or frozen okra (see note #1 below)
5 – 6 garlic – sliced lengthwise
¼ cup vegetable oil
Sauce
1 can tomatoes ( 14.5 oz )
3 -4 tomatoes diced (Roma)
½ green bell pepper – diced
1 can ( 6 oz ) tomato paste
1 tablespoon pepper paste (optional but recommended)
¼ c. lemon juice
1 cup water
Seasoning
½ teaspoon salt
¼ teaspoon black pepper
¼ teaspoon red pepper
¼ teaspoon all spice
Instructions
Wash the okra and place on a paper towel to dry.
Remove the top ends off of the okra.
Combine the ingredients for the sauce and mix gently so the tomato and pepper pastes dissolve. Set aside.
Heat the vegetable oil on medium high heat in a 5 quart saucepan.
Add the okra and cover with lid.
Every minute remove the lid and sauté by holding the saucepan with both hands and tossing the okra. Do this for about 5 minutes.
Add the tomato mixture and seasoning.
Cover again, and cook on medium low heat.
Notes
1. It will take about an hour to cook fresh okra.
2. Frozen okra takes about 30 minutes to be fully cooked. Add the frozen okra directly to the hot oil. No need to thaw.
Velvet Edition https://www.velvetedition.com/
Okra in Garlic Tomato Sauce slideshow:
---