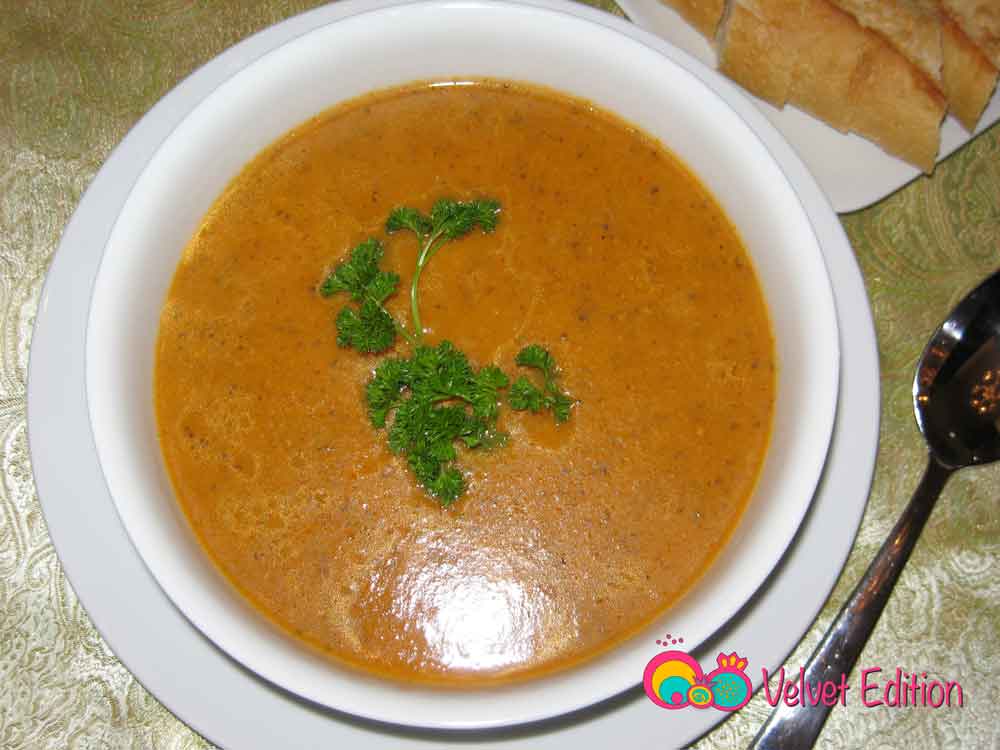 Creamy minestrone soup is one of my favorite in the soup category. A variety of vegetables cooked together with rice and then blended in a food processor for a creamy texture. This soup tastes great if you add chicken or meat. My two boys practically grew up on this soup! A soup that has all the vitamins and nutrients a child growing up needs.
Skill level: Easy
Creamy Minestrone Soup
2016-03-03 15:14:00
Velvet Edition: "Trademark" Recipe
Ingredients
½ cup vegetable oil
4 – 6 medium carrots – chopped
6 Mexican zucchinis – chopped
1 potato – chopped
4 mushrooms – chopped
2 – 3 garlic – finely chopped
1 cup parsley chopped
½ cup Calrose rice
1 (6 oz) tomato paste
¼ cup butter
2 teaspoon chicken bouillon
2 teaspoon salt
½ teaspoon white pepper
½ teaspoon red pepper
1 teaspoon dried oregano
Water to cover the vegetables by about 3 inches
Instructions
In a large saucepan, add the vegetable oil, tomato paste, and pepper paste.
Fry together on medium high heat for about 3 – 5 minutes.
Add the carrots, zucchinis, potatoes, and mushrooms to the tomato sauce.
Continue to fry for another 3 – 5 minutes.
Add the water.
Then add the rice.
Cover and increase the heat to high and bring the mixture to a boil.
Reduce heat to medium and continue to cook for about 40 minutes.
Add the chicken bouillon, salt and remaining seasoning.
Cook for another 15 minutes, or till the vegetables are fork tender.
Turn heat off.
Add the butter, most of the chopped parsley, stir to combine and then leave to cool.
Place 1 or 2 cups of the soup into a food processor and blend all together till creamy.
Pour into individual bowls and garnish with some parsley.
♣ Notes
1. You will probably need to add more water, because the mixture thickens once it gets processed.
2. If you are making this during Lenten, omit the chicken bouillon. Instead add vegetable bouillon for extra flavoring.
Velvet Edition https://www.velvetedition.com/
Creamy Minestrone Soup slideshow:
---